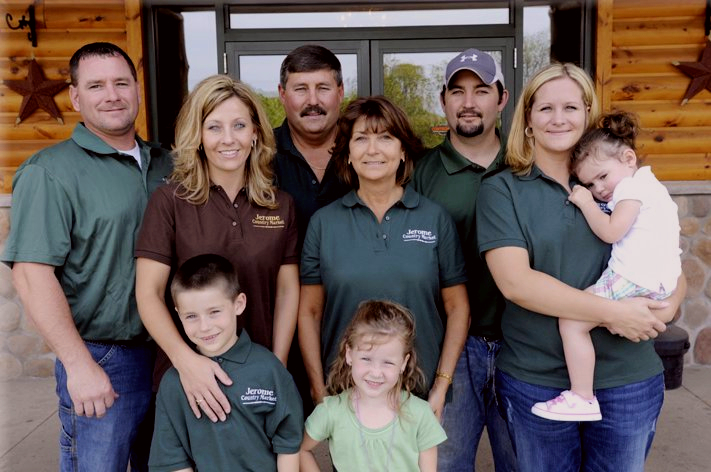 A Family Tradition Since 1987
For over 30 years, Jerome Country Market has provided superior meat processing services throughout the South Central Michigan Region. Bret and his family have worked hard to build a National reputation, winning numerous awards throughout state and national competitions. The Griffis family prides themselves in producing some of the highest quality hams, sausages and jerky, along with many other specialty products. The Griffis family strives to deliver nothing but the best for their thousands of loyal customers.

We take pride in what we do. For the past 30 years we have stayed true to two things, family and quality. We have spent tireless hours perfecting our recipes and processes. Jerome Country Market always strives to be the best, and our hard work has paid off countless times. With over 100 National & State awards, Jerome Country Market as been recognized locally,regionally and nationwide for our meats.